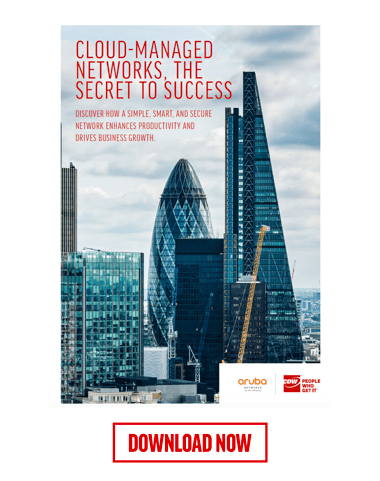 Simple cloud-managed networking you can trust

New technologies are changing the needs of the network, requiring IT to do more with less. To deliver the best performance possible, a simple network management platform with automation features which provide insights and secure access are a must.
In this eBook discover how a simple, smart, and secure network enhances productivity and drives business growth.

If you would like to learn more about Aruba Wireless Networks please click here for more information or to request a call back