Providing The Real Time Performance Your Teams Demand
In a new world of uncertainty, your workforce needs technology they can depend upon the tools to work wherever they need. Devices powered by the latest AMD Pro Ryzen 4000 series processors provide the real-time performance your team's demand, with the security and enterprise-level management tools required to support remote working.
Lenovo's range of Thinkpad and desktop business devices that have been built around the new AMD Ryzen processors ensure every user, at all levels within your organisation can benefit from:
Unmatched performance – With up to 8 cores of processing power you can gain up to 33% faster than the competition, with fast boot and responsive multitasking.

Superior battery life – Energy-saving features that boost lifespan to around 16 hours, maximising your work on the go.

Remote Working Features – an always-on smartphone-like experience with Wake on voice and Unified communication features built into the keyboard function keys for ease and simplicity. All AMD Ryzen™ PRO 4000 Processors come enriched with manageability feature sets for simplified deployment, imaging, and management that is compatible with your current infrastructure. Additionally, they support Microsoft Endpoint Manager to deliver a flexible and integrated cloud management solution.
AMD takes your organisation's security seriously; offering dedicated security features built-in at the silicon level including AMD Memory Guard, Secure processor, and Zen2 Architecture that ensures full memory encryption as standard and provides superior protection from cold boot attacks. Offer your users the best modern workplace experience and long-term stability offering peace-of-mind for your business with ThinkPad powered by the AMD Ryzen 4000 Processors.
Lenovo and CDW
As a Platinum Plus Partner, CDW has the highest accreditation in the Lenovo partner community, enabling international configuration and deployment of AMD and Lenovo technologies, offering the highest levels of support and expertise to help you identify, plan and implement the right choice of AMD Ryzen Processors into your organisation.
To discover more download the AMD benchmark statistics, or contact your CDW Account Manager today.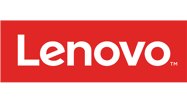 Fill in the form below to download the AMD benchmark statistics
CDW UK needs the contact information you provide to us to contact you about our products and services. You may unsubscribe from these communications at any time. For information on how to unsubscribe, as well as our privacy practices and commitment to protecting your privacy, please review our Privacy Policy.