Choosing the right path: how to establish a best practice journey to hybrid/multicloud adoption
Cloud has undoubtedly transformed the way that we consume IT.
Hybrid strategies have proved popular to date as organisations look to maintain a mix of cloud services and on-premise IT. However, the last couple of years have seen the rise of the next iteration of cloud consumption: multi-cloud.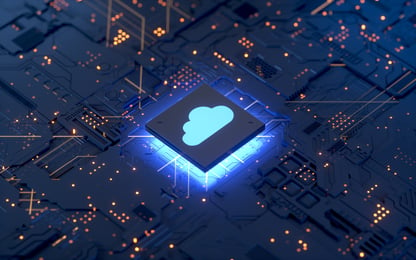 How does multi-cloud differ to hybrid cloud?
In terms of definitions, hybrid cloud typically defines the use of cloud and non-cloud technologies in parallel. Multi-cloud, on the other hand, is a more multi-layered strategy – leveraging any combination of vendors, private platforms, public cloud or servers – and making full use of these options to best suit an organisation's application workload needs. Put simply, it offers multiple ways of consuming cloud services.
What are some key benefits?

Organisations are using multiple and often-connected cloud services as they look to increase scalability, reduce costs, avoid vendor lock-in or become more agile in their application infrastructure. One big benefit of multi-cloud strategy, for instance, is ease of application portability - the ability to migrate an application across platforms without change. But a word of warning here: in reality, few applications ever move once they have been deployed by the business. It is therefore vital to understand the specific issues you want to address with multi-cloud before embarking on the journey.
Is multi-cloud right for my business?
Nearly three-quarters of enterprises describe their strategy as hybrid or multi-cloud today. Moreover, IDC expects 2021 to be the year of multi-cloud, with most enterprises deploying combinations of on-premises, off-premise, public, and private clouds as their default environments. The widespread disruption caused by the COVID-19 crisis has reinforced the importance of being agile enough to scale up or down with fluctuations in demand.
However, there are certain instances where a cloud approach may not be the best option for your business. For specific legacy applications, for example, it may not be cost-effective or practical to move to a public cloud environment, or for industries such as banking or healthcare where regulatory bodies will insist organisations diversify their cloud infrastructure.
It is, therefore, essential to assess your organisation's specific requirements to see if a hybrid or multi-cloud strategy is the best fit for the business. Research shows that 98 per cent of organisations currently still run on-premise servers, so any investment in multi-cloud should take into account ongoing investment in your own on-premise servers, storage and networking equipment.
How can CDW help?
At CDW, we can clearly demonstrate a multi-cloud, multi-disciplined approach, creating a best practice journey to adoption. We recognise that appetite and pace of change can differ, depending on the use case across the business. We will work with you to understand your core technology requirements, alongside your medium- and long-term business objectives.
Furthermore, we will continue to work with you to ensure you are maximising your investment in cloud. Our CloudCare Managed Service, for example, checks that your environment is running optimally, ensuring the security of your applications, reviewing compliance and managing costs. An additional aim is to free-up your IT function from managing on-premise infrastructure, enabling it to focus on other innovation or revenue-generating projects for the business.
Crucially, CDW is a multi-cloud, multi-technology organisation. We have the size and reach that allows us to execute globally, providing repeatable and scalable services so you can benefit from our technological heritage and experience.
So, that is multi-cloud in a nutshell. The next step, then, is to speak to CDW to discover the art of the possible. Start that journey by getting in touch today to find out how hybrid or multi-cloud could transform your organisation.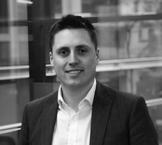 Ross Pedder, Head of Cloud Services Sales at CDW.
For more information contact: CloudServices@uk.cdw.com | 020 7791 6000