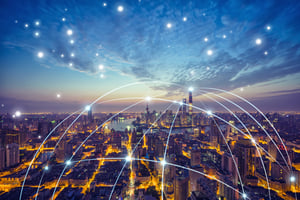 Does your business still depend on SQL Server 2008? If so, July 9th is a date to remember.
That's when support for SQL Server 2008 and 2008 R2 will end forever—which means the end of regular security updates. And yet, it's not all doom and gloom.
This end-of-support deadline gives you the perfect opportunity to modernise your IT infrastructure for greater security, performance, and innovation.
The risks of staying with SQL Server 2008 can quickly add up. In fact, 71% of IT organisations cite legacy infrastructure as the biggest barrier to business transformation .1 Older servers and applications are less likely to meet business demands in a cloud world, they can rack up higher maintenance costs and cause more downtime, and they are more vulnerable to the latest security threats and regulatory compliance issues.
A recent survey revealed how legacy software is impacting IT teams everywhere:2
IT teams are spending at least 50% of their time on software maintenance, cutting into their efforts to modernise elsewhere.

70% of CIOs report their teams spend more than half their time finding the cause of system problems before they're able to fix them.
Let's say you're running SQL Server 2008 in a highly secure environment and supporting only in-house operations behind firewalls. Can you stick with it then? Sure, but it's a temporary solution at best. Keeping your data buried under layers of legacy software makes it harder to protect—and harder to leverage for innovation. Upgrading to SQL Server 2017 can help.
Your upgrade options include on-premises, hybrid cloud, and public cloud deployments. Of course, an on-premises upgrade means you may need to invest more upfront, but you'll also have the most control over your environment and your workloads. If you're moving to Azure, you'll give up some control but will enjoy the benefits of a managed service. Just bear in mind that Azure SQL is not the "cloud version" of SQL Server and will require a new skillset. There are a number of significant differences between the two options, including some SQL Server features that are not supported in Azure SQL.
No matter how you achieve it, modernising your SQL Server infrastructure can provide the capabilities you need to set your organisation up for ongoing success:
Improve data security and compliance. With SQL Server 2017, you can help keep your workloads protected with patches for the latest cyber threats. Plus, you can deploy multi-layered security to help ensure compliance with recent industry and government regulations. For example, you can protect data at rest and in motion with transparent data encryption (TDE) and new Always Encrypted technology, mask sensitive data using Dynamic Data Masking, and grant access based on user characteristics with Row Level Security


Support expanding workloads and unlocking data. SQL Server 2017 is optimised for use with the Intel® Xeon® Scalable processors family, so you can break down data silos, develop faster insights from your most data-intensive workloads, and achieve a faster time-to-market for new products and services. Microsoft and Intel's collaboration delivers up to 4x the performance of 5-year-old servers, with built-in AI acceleration and advanced security features.3


Lower your total cost of ownership. Compared with older IT infrastructure, new servers and software can increase an IT staff's efficiency, help lower the IT budget, and reduce costly downtime. In fact, benchmark tests have shown savings of up to 60% while maintaining performance levels by using fewer but more powerful servers with Intel Xeon Scalable processors.4

You can also avoid the added costs of needing more advanced firewalls, intrusion detection systems, network segmentation, and so on. Modernising your systems helps your bottom line—freeing up your IT team for more strategic activities.
Ready to upgrade from SQL Server 2008, but don't know where to start? CDW experts can make the path clear, facilitating a smooth migration. We can help at every stage, starting with planning and budgeting for your migration, so the process is as easy as possible.
CDW is uniquely qualified to design Microsoft solutions that help remove complexity and unnecessary costs from your organisation. Our experts become a part of your team to provide the support you need, when and where you need it. We can help you assess your current environment, determine and prioritise technical requirements, discuss server consolidation options, and identify the type of deployment that best meets your specific needs. Plus, we can help with the migration itself, from software installation to database and application migration.
Platform migration can be a complicated process to large organisation and requires sufficient planning to ensure it is both successful and secure on go live day. As a leading global orchestrator of IT solutions for enterprise, CDW can help organisations gain maximum value from their investment in platform migration by delivering advantages directly to the workforce, improving productivity, attracting talent and engaging existing employees in smarter working practices.
As an experienced technology partner, CDW provides wrap-around support to help organisations safely navigate the risks a platform migration presents and ensure that the upgrade is carried out within the agreed budget and timeframe.
Let us help upgrade your SQL Server faster and more securely. With CDW on your side, your organisation can spend less time managing software and more time putting it to work
CLICK HERE to find out how CDW can help modernise your SQL Server infrastructure.
1 DeMattia, Adam, and John McKnight, "How IT Transformation Maturity Drives IT Agility, Innovation, and Improved Business Outcomes," ESG, April 2017. https://www.emc.com/collateral/analyst-reports/esg-dellemc-it-transformation-maturity-report.pdf
2 "Survey: CIOs Struggle to Understand Legacy Architecture, Reduce Software Maintenance and Fix Costs," Globe Newswire, 2 October 2018.
https://www.globenewswire.com/news-release/2018/10/02/1588607/0/en/Survey-CIOs-Struggle-to-Understand-Legacy-Architecture-Reduce-Software-Maintenance-and-Fix-Costs.html
3 Per node 4X higher integer throughput performance: estimate based on SPECrate*2017_int_base on Intel internal platforms as of June 2018: 1x node, 2x Intel® Xeon® Processor E5-2690, 128GB total memory, 16 slots / 8 GB/ 1600MT/s DDR3 RDIMM, Benchmark: SPEC CPU2017 V1.2, Compiler: Intel® Compiler IC17 update 2, Optimized libraries / versions: IC18.0_20170901, Other Software: MicroQuillSMART HEAP. uCode: 713, OS: Red Hat Enterprise Linux* 7.4, Kernel: 3.10.0-693.11.6.el7.x86_64 x86_64, Score 65.5 vs. 1x Node, 2x Intel® Xeon® Platinum 8180 Processor, 384GB total memory, 12 slots / 32 GB / 2666 MT/s DDR4, Benchmark software: SPEC CPU® 2017, Compiler: Intel® Compiler IC18 OEM, Optimized libraries: AVX512, ucode:0x043, Red Hat Enterprise Linux* 7.4, 3.10.0-693.11.6.el7.x86_64, Score: 281. Cost reduction scenarios described are intended as examples of how a given Intel-based product, in the specified circumstances and configurations, may affect future costs and provide cost savings. Circumstances will vary. Intel does not guarantee any costs or cost reduction.
4 The benchmark results may need to be revised as additional testing is conducted. The results depend on the specific platform configurations and workloads utilized in the testing, and may not be applicable to any particular user's components, computer system or workloads. The results are not necessarily representative of other benchmarks and other benchmark results may show greater or lesser impact from mitigations. Performance tests, such as SYSmark and MobileMark, are measured using specific computer systems, components, software, operations and functions. Any change to any of those factors may cause the results to vary. You should consult other information and performance tests to assist you in fully evaluating your contemplated purchases, including the performance of that product when combined with other products. For more complete information visit www.intel.com/benchmarks. Configuration details: Up to 60% TCO savings with Intel® Xeon® Scalable processor compared to 5-year old system. Example based on estimates as of June 2018 of equivalent rack performance over 4-year operation on integer throughput workload (estimate based on SPECrate*2017_int_base on Intel internal platforms) running VMware vSphere Enterprise Plus on Red Hat Enterprise Linux Server and comparing 20 installed 2-socket servers with Intel® Xeon® processor E5-2690 (formerly "Sandy Bridge-EP") at a total cost of $737,460 [Per server cost $36.8K: acquisition=12,5K, infrastructure and utility=4.5K, os& software=10.2K, maintenance=9.7K ] vs. 5 new Intel® Xeon® Platinum 8180 (Skylake) at a total cost of $294,540 [Per server cost $58.9K: acquisition=12,5K, infrastructure and utility=10.1K, os& software=10.1K, maintenance=9.7K]. Assumptions based on https://xeonprocessoradvisor.intel.com, assumptions as of June 6, 2018.