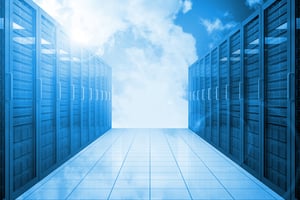 Make weekend IT emergencies a thing of the past with intelligent infrastructure management from CDW and Nutanix. The weekend call is the one we all dread the most. For enterprise IT managers with responsibility for ageing data centre infrastructure these interruptions have often been too common for comfort.

Given that the legacy infrastructure in many organisations has grown organically through a number of bolt-ons, upgrades and additions over several years, issues of compatibility, lifespan and reliability crop up regularly. This places significant strain on IT teams, increasing the likelihood of receiving an alert on a Saturday or Sunday.


With data centres assuming ever greater importance to business operations as digitalisation ramps up, the pressure to fix issues promptly has never been greater. High performance levels and maximum uptime have become basic expectations but making them happen is not always so simple in the age of hybrid cloud or multi-cloud environments.

A key challenge is that different layers of infrastructure may be isolated from each other. Storage, compute and networking functions may be hosted on separate systems. This creates complexity. Remedial action may be delayed by the process of identifying exactly where a problem has arisen. Diagnosis may also depend on interaction between specialised technical teams that have become siloed.

Next, the fix might involve physically visiting the relevant data centre, plugging in a laptop and navigating to the source of the issue. It's time-consuming, frustrating and inefficient.

In this context, it's little wonder that today's most astute IT leaders are looking for better ways to manage their data centre assets with a hyperconverged approach. Addressing the whole, rather than the component parts, not only releases potential to improve overall technology performance but enhance the way people, processes and applications work.

By modernising the data centre with hyperconverged infrastructure, managed via a single portal, organisations create a simpler foundation for digital operations. Issues are rapidly identified and flagged up by intelligent software. Assisted by automation, employees can instigate fixes from a laptop, phone or tablet, regardless of their location. These capabilities are described as 'one-click control' by Nutanix, a market leader in the smart management of hyperconverged infrastructure. Its Prism infrastructure management solution provides enterprise with unified, intelligence-based control of multi-cloud architectures.

When an organisation negates the need for technicians to be on-site and instead promotes simple, remote management methods, IT personnel are liberated from a lot of manual obligations. This allows them to be redeployed, applying their skills and expertise to projects that accelerate business progress and productivity. Granting employees the freedom to innovate is surely a valuable goal for the modern enterprise.

Changing the way IT professionals work is one of the foundational objectives of CDW, the global leader of IT orchestration. Working in close partnership with Nutanix, CDW brings the hyperconverged vision to life, leveraging long-held expertise, best practice workflow and integration with other suppliers to deliver tailored solutions to businesses. It is no coincidence that CDW was officially named as Nutanix's global partner of the year in recognition of its deep understanding of the technology.

To find out more about how CDW and Nutanix, working together, can prepare your business for a more customer-focused future, contact your CDW account manager today.