The frontline of retail - your shop-floor staff - have had to step up in 2020 like never before. Which means they've needed seamless, reliable digital workspace solutions more than ever.
2020 has put extraordinary pressures on retailers and their staff to be agile and innovative in meeting customer demands while needing to flex with the dictates of government. Safety has of course been paramount – both for customers and for staff – but no less important for retailers looking to survive and thrive has been the increased importance placed on productivity, efficiency and accuracy.
Particularly with the marked upturn in such retailer fulfilment offerings as click and collect, curbside pickup and home delivery, shop-floor staff have very much been in the spotlight. With time instore for customers either much reduced or curtailed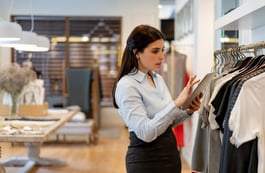 altogether, it has been hugely important for picking and packing staff to get orders right. When an incorrectly picked customer order ruins a customers' Saturday night meal, this (perhaps) relatively small failure carries greater weight than it would in another year, when perhaps that one meal isn't the highlight of the week.
This is all by way of saying that, in 2020, it has fallen to the shop-floor staff to be the ones – not to put too fine a point on it – owning the customer experience. They have in effect become the unlikely and often unsung heroes of the eCommerce acceleration. The real success stories this year – the ones who have managed to get productive and stay productive – are the ones who have smartly leveraged apps and workplace solutions.
Change is the only constant
It's not necessarily straightforward for staff – especially part-time shift workers or those that regularly work across multiple store locations – to fully understand the ins and outs of their job. This has been exacerbated throughout 2020, a year in which regulations might change at – what seemed like – the drop of a hat, new processes might be implemented while given workers are away (on furlough perhaps, but equally possible is that requirements might change overnight). As demand surges in some areas while it diminishes in others, staff might be required to perform completely different functions and tasks to those they're familiar and comfortable with.
Training, communications, crisis management, engagement - all of these can be supported through the digital workspace and through productive apps that can even be deployed either on mobile devices or BYOD SaaS platforms. These are helping the shop-floor staff step up like never before.
What's behind the digital workspace?
Retail shop-floor staff today need the ability to do their jobs wherever they are, whenever they want, on any device. These capabilities are delivered by the careful orchestration of several technologies which, taken together, constitute what we call the digital workspace. This increases productivity and efficiency, while users enjoy greater freedom including the flexibility to work anywhere at any time.
The digital workspace is created by the precise integration and the sustained security and reliability of several technologies including:
Virtualisation of desktops and apps
Identity and access management
Mobile devices
Management solutions, including enterprise mobility management platforms
Cloud applications and collaboration tools
The digital workspace is complex, with myriad technologies interdependent. Happily, with the increased demand for workspace technologies and with retailers wary of single-vendor lock-in, solution vendors today have much to gain by continuously improving the way their products work together. Nevertheless, integrating these elements successfully to drive the right outcomes can be challenging.
How can you deliver this while managing costs, minimising complexity and maintaining an effective security posture? You need a technology partner with experience of doing this successfully, and one who understands the particular, fluid challenges of the retail environment. CDW can orchestrate a digital workspace solution that meets your needs, integrating multiple devices and applications into a cohesive system.
Embracing 2021
Part of the excitement of being a retail consultant right now is in seeking to identify which of the 'emergency' trends from this extraordinary year will stick, and seamlessly become part of everyday retail practice. The growth of eCommerce and home delivery in the grocery space seems certain to be one of these. But as well as the consumer-led changes, they are also going to be plenty of workforce-led ones that become the new normal.
Given what's going on in the world right now, retailers have to make the effort to make every moment matter – every customer touchpoint, every employee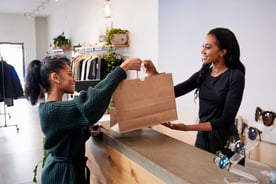 interaction. CDW has a huge focus right now on helping retailers understand, embrace and implement smart workforce solutions that make a real difference to staff productivity and morale, as well as to customer experience and the bottom line. (We're also adept at helping retailers implement important change while keeping the lights on – changing the tyres at 100mph, if you will.)
If you'd like to know more about digital workspace solutions or around how CDW can help retailers seize new opportunity, don't hesitate to drop me a line. To find out more about CDW generally, visit our website here.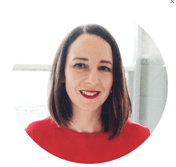 Jane Liston - Retail Strategy Lead at CDW

For any enquiries contact: info@uk.cdw.com | 020 7791 6000