By Joshua Shields - Practice Lead, Technology Lifecycle - SAM, Adoption & Customer Success at CDW.
Most office workers will be familiar with the frustrating experience of a poorly executed technology adoption strategy. You arrive at your desk one morning, only to find that an unannounced upgrade to key applications has been performed overnight. With no prior warning or training, the new technology causes confusion around established ways of working, reducing staff productivity and lowering morale.
But it doesn't need to be this way. Done correctly, technology adoption services ensure that the rollout of new technology is a positive experience for all users across an organisation, regardless of their current levels of technical or usage proficiency. By following the right processes, the provision of upgraded IT solutions can empower staff in diverse ways, with new features and functionality helping people to work in a more efficient and collaborative manner.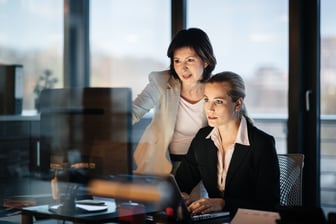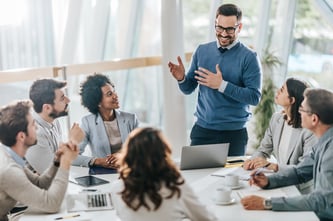 Managing the Process of Change
So, what are the building blocks for success? Firstly, it's essential to have the right mindset in place. You've put a considerable amount of thought into the technology side of your rollout but what about the people aspect? What impact will it have on your workers? How will you ensure that they make the most of the new technology and enjoy the benefits of enhanced functionality? This is, after all, where you will see the return on your investment in the new technology.
Technology adoption should be viewed as change management, which requires the formation of an effective framework from the outset, covering a range of important factors such as stakeholder engagement, communications planning and management of risk. It also requires the setting of comprehensive KPIs to track user adoption rates, therefore measuring the success of adoption initiatives and, if necessary, enabling you to re-focus efforts on areas of the technology where user adoption rates are not as high as others i.e. a certain application within the Office 365 suite.
An effective adoption strategy depends upon asking the right sort of questions. What are the specifics of the change? Why is it being implemented? How will it impact users' working behaviour? And, perhaps most importantly, how is it going to benefit the end-user? The answers to these questions help shape the communications strategy – a vital aspect of the change management process – during the run up to the roll out of the new technology.
Taking a structured approach to technology adoption helps organisations predict any potential difficulties that might arise. For example, the careful consideration of training requirements is likely to result in a more consistent level of uptake of new technology across an organisation. End user enablement should take into consideration the end users' level of proficiency with regards to the technology in question. Delivering basic foundation level training to a user who already has a degree of proficiency in the technology is a sure-fire way to lose their interest. The objective is to engage users at the correct level and reduce the likelihood of ill-equipped or disillusioned users reverting to their old ways of working and using potentially unlicensed or unsecure platforms instead.
At all times, communication is key. It is crucial to formulate a robust communications programme, supported by the nomination of "digital champions" who act as advocates among their peers. Historically, communicating change to staff has been conducted in a wide range of imaginative ways, including on-site demo booths or lunch-and-learn sessions. Now, in the current climate of social distancing, communications strategies are executed remotely, but they are no less important to the overall change strategy. In fact, delivering an adoption service on a remote basis reinforces the messaging around the utilisation and benefits of remote collaboration technology.
Monitoring the Use of New Solutions
Once the new technology rollout has taken place, there are some clever ways of measuring end user engagement with both the training and the new technology itself. Here at CDW, for instance, we underpin our Office 365 adoption services with an advanced learning portal, which is used to house a comprehensive range of gamified interactive learning collateral. We then create "skills paths" for typical and bespoke end-user personas, based on what apps they use on a day-to-day basis and their level of proficiency.
The learning portal tracks which users have accessed what learning collateral and their usage of the individual 365 applications. This enables, through an "Insights Dashboard," measurement of the direct impact of the learning we have provisioned on the consumption of Office 365 applications. This enables customers to focus on any applications that haven't seen high levels of adoption and to re-focus efforts to address those shortcomings.
Adoption Services Deliver Results
We can see, then, that the use of a well executed adoption strategy is vital to ensuring that every individual feels confident enough to use new technology in the most effective and productive way. For companies and organisations, meanwhile, it is about increasing productivity, mitigating risk, and realising the return on investment. In today's ultra-competitive environment, this kind of joined-up thinking can ultimately be the difference between business failure and success.
Thank you for taking the time to read this blog, if you would like more information on how an adoption programme can help support your organisation contact: CloudServices@uk.cdw.com or 020 7791 6000.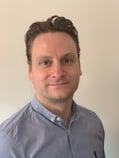 Joshua Shields - Practice Lead, Technology Lifecycle - SAM, Adoption & Customer Success at CDW