Barely a week goes by without a major cyber security story hitting the headlines. Only recently, the WannaCry virus swept the globe, followed swiftly by the NotPetya ransomware attack. In both cases, malicious software paralysed the IT capabilities of major firms, leading to data being locked up for long periods of time.
Such destructive incidents are the stuff of nightmares for senior executives, who recognize that in connected world, a well-organised cyberattack can do irreparable business and reputational damage in a very short period of time. That's why data security discussions are no longer constrained to IT departments; they involve the participation of decision-makers across the board.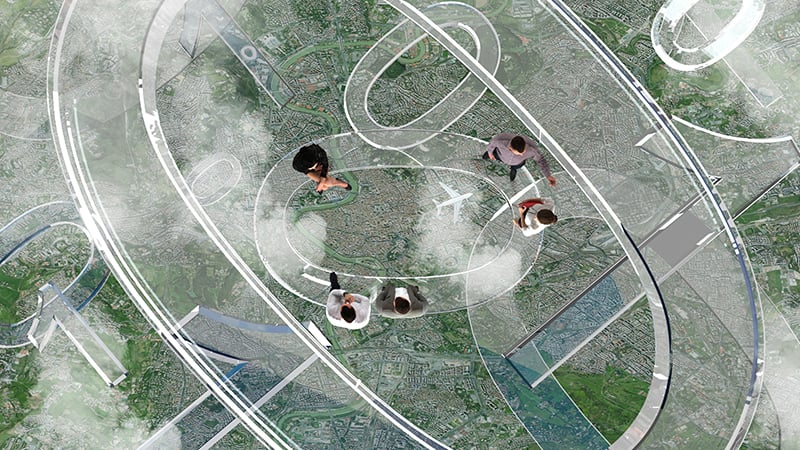 The topic of cyber security is made all the more complex by the ever-changing face of IT infrastructure. In recent times, hybrid cloud, which uses a mix of on premise, private cloud and third-party public cloud services with orchestration between the two platforms, has emerged as the environment of choice for businesses looking to achieve business transformation. While there's no doubt that moving to hybrid cloud can deliver real benefit, it is a journey fraught with challenges. In terms of data management, for example, companies need to think about how they will manage and secure their data as they move back and forward between various on-premise systems and cloud environments. This becomes even more challenging when the data is transactional and the data set changes frequently.
But hybrid cloud, if leveraged correctly, can actually enhance security strategy. The hybrid model, where companies can classify their data and choose to keep some of it internal, but allow some of it to reside on public cloud infrastructure, provides a very flexible and adaptable solution. The seamless nature of hybrid architectures means encrypted data can be moved to the cloud without human intervention, with automation set in place to ensure that data always resides where it should. In short, it's possible to aggregate the power of the hybrid cloud to ensure that cyber security risk is mitigated to an extremely high degree.
The way to achieve such peace of mind is to get the right advice from organisations that really understand cloud adoption and migration. Here at CDW, as an experienced provider of managed and cloud services; we find that customers want help in connecting and managing data across on-premise and cloud environments. They also want to ensure that their data is well governed and protected.
As trusted advisers in this field, we can ensure they are getting the best out of their adoption of cloud technology. That's done by partnering with key partners such as NetApp, whose technology enables agile and seamless data management across the hybrid cloud, complementing our end-to-end IT solutions.
Ultimately, with the rapid pace of change seen in the cloud over recent years, it's a constant challenge to keep fully abreast of all the new technologies coming to the market. To build the most secure hybrid infrastructure and to get the most out of if it over the long-term, it's vital that companies seek out the best advice.
For further information, please click the button below to visit Clear in the Cloud: NetApp & CDW and discover our Hybrid Cloud Infographic and the Future CIO Raconteur Report.
By Colin Kilpatrick, Data Centre Technology Specialist, CDW.