With the shift to increased levels of remote working, it's critical that we assess new risks and threats targeting your users, devices, applications and data, says Richard Enderby - Practice Lead, Cyber Security, CDW UK.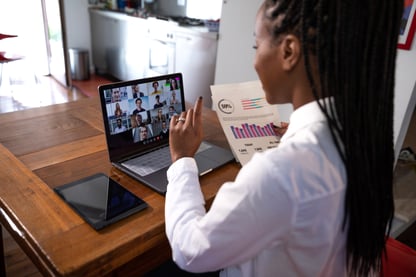 Now that some COVID-19 lockdown restrictions have been eased, we are beginning to slowly see a return to the office with those organisations implementing strict measures for social distancing and prioritising employee safety. Other companies have categorically stated there will not be any return to office-life any time soon.
This means that remote working will continue to play a big part in this new working life. One Gartner survey shows 82 per cent of organisations intend to permit remote working some of the time as employees return to the workplace. Nearly half (47 per cent) said they intend to allow employees to work remotely full time going forward.[1]
However, with the increased level of remote working during this unprecedented period we've seen new targeted threats towards the user increase exponentially and a shift in how employees now work. It is, therefore, vital to understand how your organisation should approach this new paradigm and adapt accordingly.
What are the Security Considerations?

The move to home working happened at an unprecedented rate, with organisations forced to set up remote workforces almost overnight. There are several ways in which this has left them vulnerable to cyberattack.
Organisations have always had remote access solutions but not all would have been able to support the whole organisation working remotely at the same time, for an extended period. However, some would have been prepared to provide this for a limited amount of time through disaster recovery and business continuation planning.
In addition, it's easy to overlook security measures in a rush to roll out remote working. This is compounded by the fact that many security professionals were relocated from their tasks to help to support the new mobile workforce.[2]
We also need to consider the change in the working environment and in employee behaviour, which makes it more difficult to spot potential attacks. Employees tend to work differently at home; this will include anything from accessing personal data on a company-owned device, to clicking on links in personal emails that perhaps they wouldn't do when working in the office. Also, generally there are more security protections inside the corporate network to help protect users and devices even if they do.
The problem is exacerbated by cybercriminals exploiting the crisis to launch a wave of 'fearware' attacks that seek to exploit users' concerns surrounding COVID-19. This includes a surge in phishing attacks and email fraud that look to take advantage of hastily established remote working systems.[3]
So, we find ourselves today with a higher number of remote users, accessing applications and data via a multitude of devices and operating systems, which increases the attack surface significantly. It is therefore important to address these challenges to reduce the risk of a breach or security incident.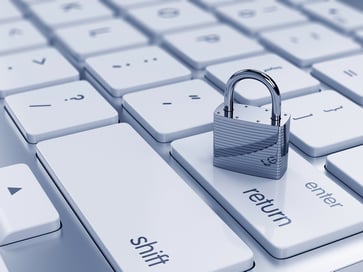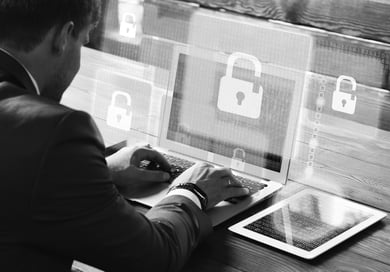 Prioritising Security

Compromised employee credentials and cloud misconfigurations are the most common causes of malicious breaches so far in 2020.[4] So using preventative measures such as multifactor authentication (MFA), having the protections in place for your applications and understanding how your public cloud infrastructure is configured should be a priority for all organisations in the new normal.
In addition, implementing security awareness programs for employees can help mitigate the risk of them being taken in by emails that contain malware or cleverly crafted phishing attacks.
But more than anything, the current working circumstances call for a reboot in how you approach security. Understand where your data sits now – has that changed? What about the applications that need to be accessed or serve up that data? Are you going to start to use more cloud or stay with your data centre?
You have also got to look at what types of users need to access the data, as well as what devices are being used. It's really important to have visibility and understand the risks and threats within these five areas when it comes to cyber security: users, devices, applications, data and infrastructure.
Speak to the Experts

Ultimately, cyber security in the new normal is likely to be more complicated than ever before. That is why you should talk to CDW's Cyber Security Practice in detail about your security posture as we have the knowledge and experience to help ensure that your organisation remains safe – now and in the future.
Richard Enderby - Practice Lead, Cyber Security at CDW
For any enquiries contact: security@uk.cdw.com | 020 7791 6000
Source
[1] https://www.gartner.com/en/newsroom/press-releases/2020-07-14-gartner-survey-reveals-82-percent-of-company-leaders-plan-to-allow-employees-to-work-remotely-some-of-the-time
[2] https://www.isc2.org/News-and-Events/Press-Room/Posts/2020/04/28/ISC2-Survey-Finds-Cybersecurity-Professionals-Being-Repurposed-During-COVID-19-Pandemic
[3] https://www.ncsc.gov.uk/news/cyber-experts-step-criminals-exploit-coronavirus
[4] https://newsroom.ibm.com/2020-07-29-IBM-Report-Compromised-Employee-Accounts-Led-to-Most-Expensive-Data-Breaches-Over-Past-Year