How Technology is Helping Retailers Reimagine Customer Loyalty and Relationships.
2020 has been a challenging time for us all, it has seen great disruption for retailers and change has really accelerated change, changes that were expected to take years to implement are being realised in a matter of months. One of the most interesting things that has been 'accelerated' is the rise of subscription services.
Subscriptions are quickly becoming the primary way customers engage with and choose to purchase all manner of products across the retail landscape. The likes of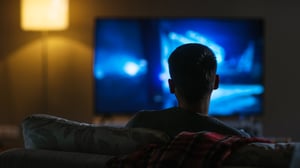 Netflix and Amazon may have laid the foundations for subscription models, but today as consumers we are now considering consuming products like razors, vitamins, or groceries in this way. The fact that high fashion is also using subscription models is a sure indicator that it's a trend that is here to stay.
Amazon recently announced it will be providing a new subscription service (albeit only in the US, for now) for men seeking fashion styling advice. The AI-led personal stylist charges users an additional $4.99 a month and identifies a personalised selection of clothes for subscribers.
Lockdown has inarguably accelerated this trend - the Telegraph reports that customers are increasingly turning to e-commerce for clothes shopping; Kantar measured an increase in online fashion sales from 30% to 77% of total sales during lockdown.
Subscription success isn't just something for the huge players in the retail market - many start-ups have it baked into their DNA. London start-up Thread is also leveraging AI and human stylists to select clothes for shoppers every month; the same is being done in the U.S. by Stich Fix.
And it's not just fashion: 2020 has seen subscription services accelerate on multiple fronts. The Guardian reported that one in ten Britons had signed up to at least one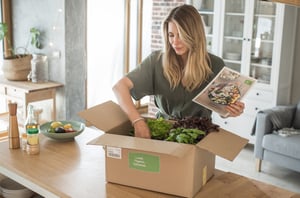 form of subscription service offering regular deliveries of food or drink. Field & Flower, which delivers meat and fish boxes nationwide, saw subscriptions leap by 1,665% in just one week, and Mindful Chef, which sends out recipe boxes, reported a 452% uplift in new customers.
The Magic Behind the Subscriptions
Behind every seamless subscription delivery is a vast network of drivers, pickers, packers and trackers that make the process run smoothly. As stores take a back seat to direct-to-home deliveries, the importance of an enhanced and fully integrated supply chain which is operationally optimised for real-time data tracking and analysis can't be ignored.
So what are we seeing retailers focusing on? The short answer is: a lot. But I've cut this down to three critical considerations, below:
Analytics and Insights have to be at the heart of everything you do
You can't move forward with successful subscription service if you don't have the customer insight to help you deliver with accuracy and cost-efficiency. Let's quickly consider one recent example: Pret A Manger's new subscription service YourPret Barista through which the subscriber receives up to five coffees a day for £20 per month.
To make this work, Pret needed to bring together a whole host of disparate data to provide a unified experience for customers. Transaction data needs to be married up – in real-time – to in-shop customer data as well as in-app purchases. Promotional offers to encourage repurchase and more frequent in-store visits require sufficient predictive analytics for Pret to know where customers are when they might most be willing to go in-store and what they might feel like eating or drinking once there. Add to this a retailer that also offers some delivery and you have yourself quite a complex data estate that needs to be mapped and managed perfectly to ensure consistent deliveries time and time again.
Which leads nicely to my next point…
Building a more visible and trusting supply chain
While customer data and insight is seen as critical, retailers also need a unified data model across all business functions to ensure that what's coming in and out of distribution centres, stores, and customers' homes aligns with what was planning and purchasing. Providing merchandise planners with enhanced visibility on where source materials are coming from, when products are shipping in and how quickly goods can be shipped out inspires planners to do their jobs better and more accurately. From a strategic point of view, it also opens the door for retailers to extend their supply chain integration to other retail and distribution partners, helping boost speed and pave the way to new territories and target markets.
Flexible billing and customer transactions management
Subscription models do seem to suit today's consumers, who have naturally come to expect greater flexibility with how they pay for services and how their money gets used overall.
This means retailers have to be able to deliver on that flexibility - accurately and immediately. This can mean anything from customers wanting to return an item and expecting to be immediately reimbursed, to pausing a month's delivery cycle and knowing that money won't be charged to their account. Having a clear billing strategy helps retailers deepen their engagement with each customer and increase their retention rate and loyalty, in addition to generating opportunities for more successful up-sells and cross-sells. The choice for the customer has to be effortless. To deliver this, retailers need to have a robust ERP platform that can integrate the entirety of the subscription service offering. This includes immediate access to critical information such as:
Orders and Contract
Customer usage
Pricing and subscription model
Correspondence
Customer Care
Payments and collections
A step into the future
Retailers are facing huge challenges this year, but also opportunity. Key to being able to both survive and thrive is to be able to identify and embrace such opportunities with speed and scale. Subscription models are just one of many trends retailers are currently finding their way with.
Part of my job, at CDW, is to understand these trends and present our clients with the right strategic thinking to help retailers move on exactly such opportunities as these.
Right now CDW is doing plenty to help retailers deliver better subscription services. For example, we're helping transform the store for more efficiency and productivity. With the rise of eCommerce (accelerated by lockdown) and also such innovations as subscription models, a lot of stores are going 'dark', i.e. becoming mini distribution centres which are highly localised and see no foot-traffic, with a dedicated focus on last-mile delivery or click and collect. Retailers can change their existing store to a dark store quickly, easily and efficiently with CDW's Store-in-a-box solution.
And we're also embracing the ethos behind subscription models in the way that some of our own offerings are evolving. One example is our 'Device-as-a-Service' offering. This is an increasingly popular IT management model (given that 50% of IT Managers report they spend too much time procuring and managing devices) that outsources the procurement, deployment and management of desktop PCs, tablets and laptops, and associated software to IT solution providers. Organisations pay a monthly fee per device based on the number of devices being used and the services attached to them. Not only is this an increasingly relevant and useful choice for retailers looking to move from Capex to Opex, but it's generally in line with the business and consumer trends that my article has been talking about. (And if you'd like to know more about DaaS don't hesitate to drop me a line!)
If you'd like to find out more about how CDW can help retailers seize new opportunity, get in touch with me today. To find out more about CDW, visit our website here.

Jane Liston, CDW Retail Strategy Lead