The cloud has transformed the way in which we work. Businesses are now spending more on cloud than they are on on-premise infrastructure as they look to take advantage of its organisational, cost and productivity benefits. This spending is only set to increase over the next few years with 40 percent of large UK businesses expect to be cloud-only by 2021.
But while modern enterprises are investing heavily in cloud, their focus to date has been on ensuring their information workers perform to the best of their abilities. This means they are – often unwittingly – neglecting a huge percentage of employees that form the backbone of any company: frontline workers.
Frontline employees might include nurses, retail associates, factory workers, customer service representatives, emergency services, call centre teams, support technicians or front desk staff.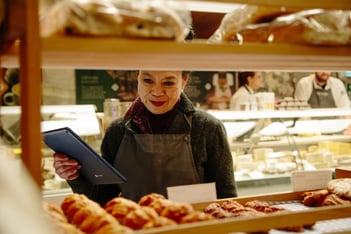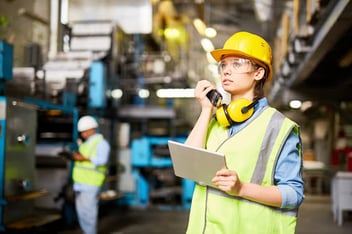 However, research shows that 75 percent of frontline workers feel out of the loop and 50 percent have no clear perception of their company's direction. These customer-facing individuals are often excluded from company-approved cloud connection, leaving them feeling disconnected from the organisation and frustrated that they don't have the tools to do their job.
The cloud is a key enabler for connecting and empowering frontline workers. The cloud can facilitate better employee experiences for frontline workers, greater customer engagement, stronger security, and enhanced business intelligence for the company.
Here we examine the five key business benefits of connecting frontline workers to cloud ecosystems. These are:
Creating a more equitable workforce
Your frontline workers should be part of your cloud conversation. There are 2.7 billion frontline workers worldwide, with 80 percent of employees 'deskless workers.' They deserve access to the same cloud collaboration and productivity tools that have already improved the day-to-day work and productivity of information workers.
Enabling frontline workers to become customer experience ambassadors
In today's competitive landscape, the customer experience has never been more important. Seventy-eight percent of retailers say a good experience is the biggest driver of loyalty today. Giving customers an exceptional customer service can also enable you to put a premium on product and services. Frontline workers often give customers their first impression of your company – make sure those first impressions can become lasting ones.
Enhanced business intelligence
Frontline workers possess immense amounts of knowledge, often seeing whether policies, pricing, and products developed at the corporate office resonate with customers. At the coal face of the customer experience, frontline workers are in the best position to utilise business intelligence to make better, more informed decisions.
Stronger security
Cybersecurity continues to dominate boardroom discussions and IT budgets. If not given company-approved cloud tools do their job effectively, frontline workers will often risk company and data security and regulatory compliance by turning to unapproved messaging apps for work-related communications.
More productive operations
Employees who are empowered by the cloud to work remotely are among the most satisfied, creative and productive – and because frontline workers make up such as large percentage of the total global workforce, those productivity gains can make can enormous impact on the organisations' bottom line. Studies show that organisations that succeed in engaging their employees achieve earnings-per-share growth that is more than four times that of their competitors.
Frontline workers are a vital part of any organisation, with the power to significantly boost company revenues. Companies that do invest in the employee experience are four times as profitable as those which don't, as they benefit from increased productivity, efficiency savings and improved customer experience. Therefore, it is essential that frontline workers are as much a part of your cloud strategy as any other part of the business.
Google Chrome Enterprise was made for a cloud-first workforce. With benefits like fast deployment, company agility, built-in security, ease of use, and a strong multi-user experience, Chrome Enterprise ensures that IT and frontline workers alike can work better in the cloud.
By equipping them with the tools to be more productive, you will not only strengthen your connection with these essential frontline workers but gain an advantage in today's competitive business landscape.