With an increasingly mobile workforce, employees today expect to be able to work from anywhere – so that means providing then with the right technology to do their job.
By 2025 millennials with make up three quarters of the workforce[1]. As a group, they are increasingly shaping modern working methods and use of technology. For example, 65 percent of millennials believe the technologies they purchase for personal use influences the technologies they purchase for their organisation[2].
Against an increasingly competitive landscape, the ability to offer employees their choice of technology is becoming more important during recruitment. Indeed, a company's technological capabilities play an important role in attracting the best talent, especially for younger employees. Seventy-one percent of millennials say that the degree to which an organisation embraces technology and innovation is a factor in influencing where they work[3].
This will become even more of a factor with the imminent arrival of Generation Z employees (those currently aged between 18-22) in the workplace, who expect to be able to work from any location [4]. In the US alone, it is expected that a quarter of the population[5] entering the workforce over the next 15 years will be Gen Z, and nearly half (48 percent) favour flexibility and autonomy, and 37 percent favour creativity and innovation more than millennials[6].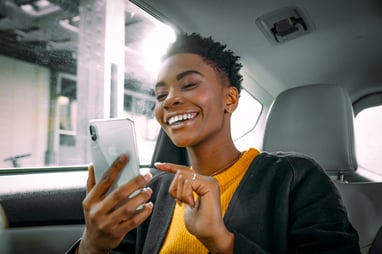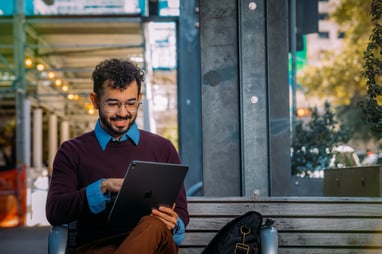 Organisations cite big productivity gains, staff retention and other benefits when letting employees choose their own hardware platform[7].
When it comes to that choice, more employees are opting for Apple products – a Jamf Employee Choice survey shows that when given the choice, around three-quarters of employees would choose Apple for use at work[8], with statistics showing that Apple products are particularly preferred by the younger generation[9].
Apple products are simple and intuitive, yet powerful, secure, and easy to deploy. Whether it's Mac, iPad, or iPhone, all Apple products enable creative problem-solving and provide frictionless experiences that enhance employee productivity.
In addition, while today's IT environment has grown increasingly complex, the process for supporting Apple devices has grown easier. CDW can help organisations make the most of the high residual value on Apple devices – not only do they provide greater cost-efficiencies, but those employees using Apple are less likely to have support requests[10].
Elsewhere, meaning Mac users are 17 percent less likely to leave the company[11]. (At the same time, 14.4 percent of Windows users at IBM reported having difficulty migrating to a new device, but only 2.6 percent of Mac users felt the same.)
Each employee has unique requirements and with an employee choice programme, organisations can create an employee-focused experience that engenders loyalty, satisfaction and a sense of ownership. Supporting Apple products, and offering choice for macOS, iPadOS and iOS, IT can empower any employee to decide which products will work for them, while maintaining corporate standards.
And with new financial models available, organisations can maintain their cost structures and still give every employee the flexibility they desire. For example, combined with newer leasing and financing models such as device-as-a-service, they can now take advantage of Apple products while minimising up-front costs.
Moreover, with Apple Business Manager Apple products can be distributed to employees with zero-touch deployment. IT can configure and manage policies and applications with greater control over each device. Native security tools and software updates continue to protect corporate data without affecting how users want to work. Employees can unbox their devices, power them up, and personalise them as needed, which increases their sense of ownership and care for the device over its lifetime.
CDW can help set up an Apple Employee Choice programme, offering services that cover everything from device management and deployment to help-desk support and financing, and even employee communications.
Apple technology helps employees be productive where, when, and how they want, over the device which best suits them. When employees can use workplace technology they know and love, and which already empowers their personal lives, organisations can expect to see a more creative, productive and satisfied workforce.
To discover how CDW can help to bring Apple Employee Choice to your office visit our webpage here or Email ApplePractice@uk.cdw.com to book a meeting in our Apple Experience Centre.
[1] https://www2.deloitte.com/content/dam/Deloitte/global/Documents/About-Deloitte/gx-dttl-2014-millennial-survey-report.pdf
[2] https://www.spiceworks.com/press/releases/spiceworks-study-examines-generational-divide/
[3] https://www.comptia.org/content/research/managing-the-multigenerational-workforce-2018
[4] https://www.gartner.com/en/newsroom/press-releases/2019-05-14-gartner-says-40--of-gen-z-employees-regret-accepting-
[5] https://www.top-employers.com/en-US/insights/talent-strategy/millennials-are-tech-savvy.-gen-zs-are-tech-native/
[6] https://www.comptia.org/blog/attracting-generation-z-employees
[7] https://www.computerworld.com/article/3519272/10-reasons-enterprises-need-an-employee-choice-program.html
[8] https://www.jamf.com/resources/press-releases/survey-employees-choose-apple-for-work/
[9] https://civicscience.com/iphones-are-the-apple-of-younger-millennials-eyes/
[10] https://www.computerworld.com/article/3131906/ibm-says-macs-are-even-cheaper-to-run-than-it-thought.html#tk.drr_mlt
[11] https://www.applemust.com/7-reasons-ibm-says-every-enterprise-should-support-macs/