Cloud technology is nothing new. In fact, today's largest cloud platform provider, Amazon Web Services, was founded way back in 2006 – just a year after YouTube.
Since those early days, cloud has made businesses' IT infrastructure more flexible, powered remote working, and helped many organisations adapt to change – especially this year. These benefits have, however, created significant hype and cloud now dominates the IT conversation like nothing else.
This popularity has led to a proliferation of unhelpful buzzwords and mantras. 'Cloud-first' is one of the most prevalent and the most troubling, as it positions cloud as a destination, as opposed to a means to an end. A 'cloud-first' policy can undermine a company's ability to be strategic. Cloud describes a type of tool, and the many cloud providers on the market offer different tools for different tasks.
Prioritising cloud migration over and above an appreciation of the purpose of that migration – in other words, the business outcome you're trying to achieve – makes it near impossible to build a strategy that fits the right solution to a problem.
It's important, therefore, not to let any technology define your strategy. Staying outcomes-focused and viewing things through three key lenses – leadership; people, culture, and skills; and commercials and governance – is the best way to set up for success.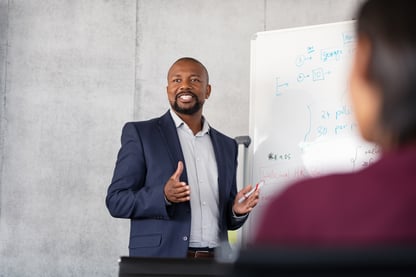 Leadership
Successful IT transformations almost always feature good project leadership as a common denominator. But where that leadership comes from can differ.
Many of the most well-implemented IT transformations involve the organisation appointing an executive sponsor. The executive sponsor is a member of the senior leadership team who is directly involved with setting the project's budget and objectives, before acting as an advocate for the process. A good executive sponsor is someone who can pave the way and remove barriers for others. They can prevent miscommunication around project expectations and can act as a change-driver across the business.
However, with the right support from the senior team, IT specialists can also play this leadership role and drive projects to completion.
Senior figures in an organisation should also keep in mind that transformations of this nature can make IT teams worry about their job security, even if this is often unwarranted. A senior sponsor or project leader can do much to reassure IT workers about the impact of change and the role they'll have to play in the organisation's future success.
People, Culture and Skills
An organisation's strengths and weaknesses lie in its people – and IT is no exception. The success of any IT project depends on its employees' mastery of technology, plus their willingness to use it. When IT decision-makers don't consider how well a new technology will fit into their business, they risk not bringing their people along.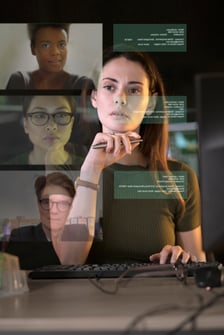 IT leaders and teams are incredibly important to get onside. These are the people who will be implementing change, managing outcomes, and ensuring new technologies are adopted. Yet strategic decision-making is frequently kept high-level, with implementation being delegated at the last minute.
The two most important components for this implementation are technical training and technology adoption. They represent two sides of the same coin: training ensures people understand how to use a technology, while adoption encourages them to use it.
Training is the easier part, but without understanding your employees' day-to-day technology needs and habits, encouraging adoption of anything new will be an uphill struggle. Instead, leaders should work with IT teams to build a technology adoption plan from the beginning of the transformation process. Success comes from demonstrating how new tools will improve people's work lives and ensuring they understand how to use them properly.
Commercials and Governance
The shortcomings of a technology-led approach are often exposed by the commercials. For instance, most cloud providers work on an operational expenditure, or OpEX, model.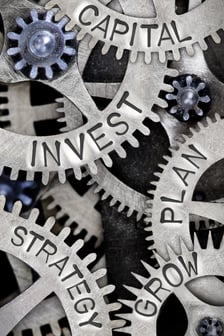 This means the solution is charged out as a running cost, as opposed to the lump-sum investment of capital expenditure (CapEx). There are plenty of benefits to an OpEx model, from being able to scale provision according to demand, to eliminating the need to buy equipment that inevitably degrades and decreases in value over time.
However, many organisations simply aren't familiar with investing in IT via an OpEx model. As such, decision-makers attempting to pursue cloud-at-all-cost strategies are often left crowbarring OpEx spend into an unsuitable business model.
The same is true of governance. This ultimately comes down to one core question: who controls and manages the optimisation of your cloud solution? Many organisations simply aren't set-up with the right protocols to manage a scalable IT tool – leading to horror stories of employees racking up significant cloud bills through a lack of oversight.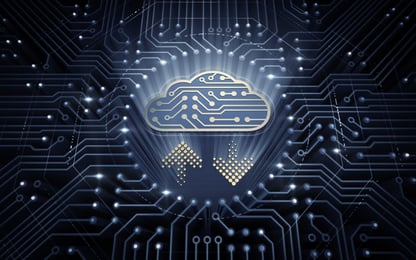 Business Outcomes First
Cloud is a powerful technology, but cloud-first is an unhelpful term. IT transformation should always serve a purpose – a business outcome. That will vary from company-to-company, but the outcome must determine the technology you invest in, and never the other way around.
Cloud may well be the obvious choice in some cases. This year, for example, organisations have used cloud from both an infrastructure and software point of view to manage a move to mass remote working. Cloud has been put to work to solve a specific business problem. Defining those business objectives and finding the right technology to help you achieve them will always be the way to pursue transformation. So, resist the urge to go with what it seems like everyone else is doing, or follow technology for technology's sake. Keep outcomes front and centre and you won't go far wrong.


Ashminder Ubhi, CDW Category Lead - Core Data Centre & Ross Pedder, CDW Head of Services Sales
For any enquiries contact: CloudEnquiries@uk.cdw.com | 020 7791 6000