Move backups to the cloud, fast!
Introducing enterprise-grade data protection is fast and flexible. Powered by Commvault and CDW, Metallic delivers industry-leading data protection, with the simplicity of SaaS. Read more.
Multi-petabyte scalability

Flexible SaaS architecture

Superior customer experience

Robust, yet stunningly straightforward.
In a world of data analysis, customer experience and rapid decision-making, ensuring fragmented data sources are backed up properly has never been more critical.
The importance of data is growing exponentially. Increasing demand for big data and analytics, the desire for a deeper understanding of the customer, and of course the requirement for better business decision-making, are all drivers of this.
With data now so vital, it has become imperative to ensure that business-critical information is kept safe and secure, onsite and copied to a backup offsite facility. This needs to be always available so that it can be accessed immediately in the event of a disaster.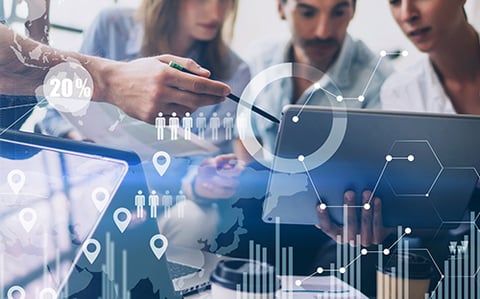 With the growth in mobility and work from anywhere, the shift to the cloud and the rise of as-a-service solutions the challenge with protecting your data this way is that it can be so fragmented that it is difficult to even keep track of where all the information is.
Traditionally, a company's data would all be stored in one physical location. However, this has changed in today's digital environment. Now there is so much data stored on company laptops, smart devices and phones, not to mention various places within the cloud—including software-as-a-service (SaaS) applications like Office 365 and Salesforce—that safety and security has become a much tougher proposal.
This is especially true when one considers the impact of ransomware and cyber attacks. The threat landscape is growing all the time and has, in fact, jumped dramatically in the past year as the number of people working remotely increased significantly.
In fact, many businesses estimate that up to 50% or more of their data isn't visible or accessible to them. In such a scenario, an unplanned outage or other disaster would make information recovery almost impossible. After all, how can you recover the data if you don't even know where half of it is located? More to the point, what will be the financial and reputational impact of not being able to completely recover all the data your business holds on your customers?
This is why having an effective backup solution is more critical today than it has ever been. You need more than just the ability to recover and carry on with 'business as normal'. You need to also know and protect your data wherever it's located. Data is vital in helping you to adapt and transform your company and ensure that you are ready for the future.
At the same time, you need such a solution to also ensure compliance. Remember, you won't only feel operational and reputational pain if your data isn't correctly backed up and secured. With the growing number of legal, regulatory and governance rules around this issue, you could easily suffer damage from a compliance perspective as well.

The advent of Europe's General Data Protection Rule (GDPR) led to unprecedented changes in the way that businesses collect, process and protect the personal data of any EU customers. Many other countries have also updated their data protection and privacy rules as an increasing focus is placed on who can access an individual's data, and the steps that should be taken to protect it.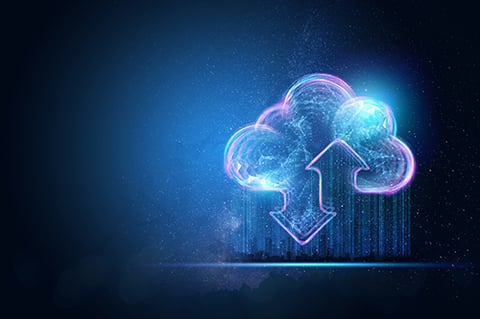 Compliance laws like GDPR not only regulate how businesses process and protect their customers' data, but also how they should go about ensuring that data is available when it is needed. Enterprises need to have the ability to effectively recover customer data in the event of an outage or cyber attack.
This means ensuring that the tools you are using can manage all your data, no matter where it is located. Secondly, it must be simple to use, as no one wants to spend longer than necessary on backup.
Businesses should also consider that a backup solution not only has to protect the data where it is currently stored but it must also be future-proof enough to be able to protect your data in places you haven't even thought of yet. At the same time, it must not lock you out from your choice of cloud provider, app or database. It must be able to flex as your business flexes, so that it can properly protect your data, no matter how much you have or how rapidly your business grows.
The key lies in not having to juggle multiple solutions across multiple touchpoints and endpoints. With a single data management platform—built on a single base and providing a single pane of glass that consolidates multiple point solutions—it is possible to significantly reduce backup and data management spend, meaning that customers have more money left to invest in other areas of their business.
Choosing the market leader seems a no-brainer in this situation. Such an approach will afford you the best possible data backup and visibility across more apps, databases, virtual and cloud hypervisors, storage hardware platforms, SaaS, containers and big data platforms than anyone else.
According to last year's Gartner Critical Capabilities for Data Centre Backup and Recovery Solutions report, Commvault ranks first for physical, virtual and public cloud environments, and is noted for using a combination of machine learning algorithms, air gap and honeypot mechanisms to detect ransomware attacks.
It is also highly rated for the fact that the backup catalogue can be saved to a Commvault-managed cloud and can be retrieved from multiple cloud locations in native format during the recovery process. In addition, Gartner notes that it integrates with the highest number of primary storage array, cloud and application vendors, while also supporting several DBaaS platforms.
Most crucially, it gives companies the flexibility to utilise a single solution to store, protect, manage and use data across multiple cloud vendors, and to move workloads to, from and across public and private cloud. It also facilitates cross-hypervisor workload migration, and the scalability to rapidly and securely migrate files, apps, databases, hypervisors, SaaS and large data volumes to the cloud.
Thus, Commvault helps you save significantly on storage costs by moving physical storage to the cloud, and time thanks to task automation. The latter speeds up repetitive daily functions and saves time during emergencies, while also automating ransomware and anomaly detection, thus reducing the risk of cyber threats.
In fact, a streamlined Commvault solution covers data protection, recovery, replication, disaster recovery orchestration, monitoring, analytics, dashboards and IT and business flows.
If data is the lifeblood of the modern business, then protecting it proactively through a secure and efficient backup solution is vital to the health of the organisation. With over 25 years' experience in providing data backup and recovery, Commvault understands the requirements of this market. It also understands that what enterprises need is a single solution that ticks every box—one that is simple to use, can do it all and provides a single pane of glass view of the enterprise, while reducing complexity and saving money—all while delivering technology that is future-proof and relevant.