Move backups to the cloud, fast!
Introducing enterprise-grade data protection is fast and flexible. Powered by Commvault and CDW, Metallic delivers industry-leading data protection, with the simplicity of SaaS. Read more.
Multi-petabyte scalability

Flexible SaaS architecture

Superior customer experience

Robust, yet stunningly straightforward.
Proven technology from Commvault and built-in best practices mean you'll get secure backups and speedy, granular restore to protect you against data loss. With Metallic, you'll also get flexibility—from pricing to storage options—in a solution that truly scales. The new Metallic Cloud Storage Service is a fully integrated cloud storage target accessible from the Commvault dashboard.
Now you can adopt cloud storage directly from the same interface you use for daily data management. No cloud skills nor special cloud experience are needed.
There is no doubt that business disruptions and downtime can cause serious damage to a company's bottom line. And today, with multiple potential sources of disruption—from equipment failure to natural disasters and cyber-attacks—it should be obvious why IT leaders are seeking even faster and more resilient disaster recovery (DR) strategies.
It should also be noted that while there is a logical focus on identifying risks and developing a DR plan, just as important is selecting the right partner for your DR needs.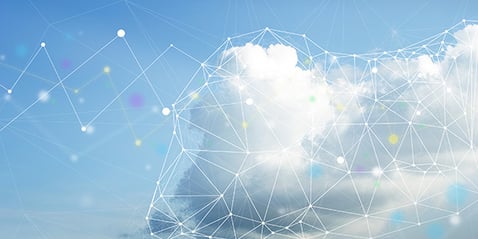 Naturally, there are challenges companies face that impact on their DR strategies. Whether it is the issue of rapidly evolving technology, a business that is outgrowing its storage space or the demand for same- or next-day recovery of data, an effective strategy must take the above into account, as well as the various events—including weather, natural disasters and ransomware—that can end up disrupting your business.
Each of these potential 'disaster events' also brings unique challenges to the table, and all offer good reasons why you should always ensure your data is backed up. While a natural disaster or bad weather event may damage physical and electronic infrastructure, such an event is not 'out to get you'. Ransomware and other malware, on the other hand, are actively trying to cause harm. And when it comes to these types of events, they are often only detected weeks after the initial intrusion, highlighting why best practice is to keep data backed up at all times.
Perhaps the real challenge most enterprises face is that most recovery plans today need to cover physical and virtual servers, storage arrays, applications, databases, cloud environments, containers and even big data platforms. Usually, this is dealt with by implementing a variety of data protection tools, which means it inevitably takes longer to recover data and requires more manual steps, making it more prone to errors.
So, what is the answer? It's quite simple, really: you need a single solution to cover both your daily data management needs and the requirements of addressing a full-scale disaster scenario.
The only realistic option to achieve both is by implementing a consolidated, cloud-based backup and disaster recovery strategy. This can not only help reduce your usual DR expenses, but will also assist you to comply with industry regulations like GDPR.
Cloud is more resilient and offers the ability to scale up and down, which helps support a more cost-effective disaster recovery strategy. Moreover, the cloud affords organisations increased visibility, which in turn means you can also manage your data in a smarter manner.
Commvault's data protection solution is easy to maintain and ready when disaster strikes, and is designed to provide a consistent framework for you to customise disaster recovery plans to your company's specific needs.
In addition, it offers a single management console that assists the business in defining what to protect, where to protect and how to protect with regards to your data and applications.
Commvault recovery plans only need to be set up once and it will automatically protect the IT environment going forward, delivering automation, orchestration and a repeatable process that requires very little involvement. This, too, is vital, as we all know that disaster strikes at the most inopportune times—such as when you don't have all your IT staff available.
Commvault's DR solution will:
Protect you from various types

of disaster—

weather events, ransomware and other outages

Offer

flexible disaster recovery options to meet your changing infrastructure needs

Automat

e

and carry out various recovery tasks,

over and above

disaster recovery

Support a wide array of disaster recovery architecture options so that you can balance cost versus performance

Provide an easy-to-use and intuitive management console

Streamline recovery operations when disaster strikes

.
It's imperative to keep pace with an ever-evolving infrastructure landscape, particularly due to the increasing adoption of cloud and container solutions. It is because of this that it is critical to implement a comprehensive disaster recovery solution that encompasses on-premises, cloud and virtual environments—and Commvault has the value proposition to help you achieve this.